August 2004 - Present
Mr. Steve Stenzel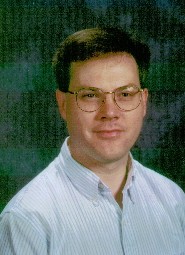 Steve's music studies began first on piano and then on horn. While attending the Vienna International School in Vienna, Austria he performed as horn soloist with a semi-professional chamber ensemble. In 1985 he returned to the United States to attend the Conservatory of Music at Wheaton College, Wheaton, Illinois.
While at Wheaton College, Steven conducted performances of the "King and I"; he was teaching assistant in the Theory Department for three years and studied piano with William Phemister. He graduated in 1989 with a degree in music education and returned to Europe later that year as a guest instructor (piano and conducting) at Bibelschule Bergstrasse, a Bible school in southern Germany. Completing that, Steven returned to the Chicago area to pursue further music studies.
Steven earned his Master's MMEd at Northwestern University while teaching middle school band in Lake Zurich, Illinois. He was also conductor of the Fox Valley Youth Symphony for three seasons and led them on to three European tours. He studied Conducting under Paul Wiens, John Paynter and Donald Owens.
In addition to his public school position, Steven teaches piano and theory privately and freelances on piano and horn. He has been involved with numerous musicals at the Prairie Center for the Arts in Schaumburg, Illinois. He currently lives in a northwest Chicago suburb with his wife, also a graduate of Wheaton College, two daughters and a son.

October 2002 - July 2004
Mr. Trey Johnson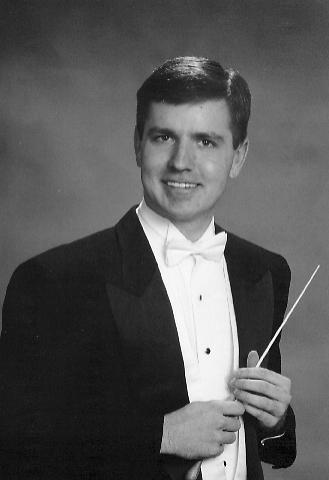 Trey Johnson brings with him great enthusiasm and talent to the podium of the Round Lake Community Band. He is a native of Fort Worth, Texas, where he attended Haltom High School and Texas Christian University. While at TCU, Mr. Johnson was a member of the Symphony Orchestra and Wind Symphony, often performing as principal horn. In addition, he was a member of the TCU Horned Frog Marching Band, serving two years as French horn section leader and was one of two undergraduate staff members his senior year. He was a founding member and conductor of the TCU Community Concert Band, and brings his experience with that group to the Round Lake Band. He has been conductor of the band since November of 2002. While at TCU, he also taught private lessons for several school districts in the Dallas/Fort Worth area and was a freelance musician in orchestras and theaters in the area.
In February of 2001, Mr. Johnson enlisted in the Navy as a musician and reported to basic training at Great Lakes, IL. Afterward, he reported to the Armed Forces School of Music in Norfolk, VA, where he was an accelerated graduate. Following graduation, he was assigned as a French hornist for Navy Band Great Lakes, where he currently performs with the Brass Quintet, Wind Ensemble and Ceremonial/Parade Band. He has been a guest conductor of the NBGL Wind Ensemble on several occasions, and serves as drum major and conductor for the Ceremonial/Parade Band. Mr. Johnson is also a freelance musician in the area and maintains a private studio of French horn students.
Besides music, Mr. Johnson also dances with the adult folk dance group of the Chicago Society of Danube Swabians in Des Plaines. He lives in Kenosha, WI with his wife Viktoria, who is a very talented soprano and the education manager for the Florentine Opera of Milwaukee, and their two cats, Sepp and Siggy.